NCRHA National Championship - Thursday Recap
April 21st, 2023 at 1:31AM
April 21st, 2023 6:34AM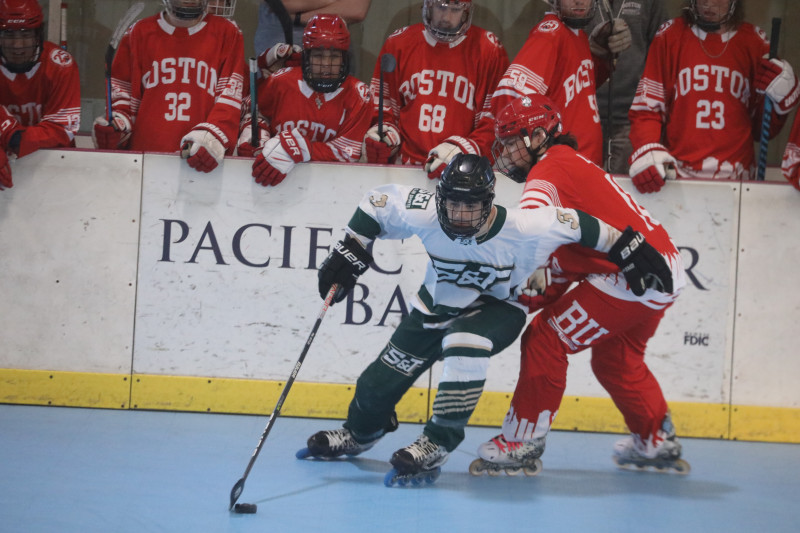 ---
Another day in the books! Here is a recap of the hockey games played on Thursday at the NCRHA National Championships:
In Division III, Yeshiva won 6-2 against Rhode Island, Cal Poly Pomona won 11-8 against Vermont, Colorado State won 9-7 against Illinois State, Hofstra won 14-8 against San Jose State, Endicott won 4-0 against Temple, Boston lost 3-4 against Oswego in OT, UC Santa Barbara lost 3-4 against Missouri S&T in OT, Neumann won 7-3 against Florida, Florida Gulf Coast lost 2-5 against RIT, Rhode Island won 9-6 against Colorado State, and Colorado lost 6-7 against Quinnipiac in OT.
In Division II, Tampa lost 8-14 against Cal Poly, Massachusetts lost 3-5 against Arizona, Ohio State lost 2-3 against CSU Fullerton, Cal Poly won 5-3 against Temple in OT, Robert Morris won 6-5 against Endicott in OT, Arizona won 10-7 against Cortland, Northeastern lost 3-6 against Ohio State, Tampa lost 4-7 against Robert Morris, CSU Fullerton lost 1-2 against Massachusetts, and Cal Poly won 8-7 against Endicott in OT.
In Division I playoffs, Slippery Rock won 5-3 against Grand Canyon University, Rowan lost 0-7 against Lindenwood, Bethel (D1) won 8-1 against Henry Ford College (JC), and Farmingdale lost 1-7 against Arizona State.
In AA playoffs, Arizona State won 5-2 against Massachusetts, Farmingdale won 5-0 against CSU Fullerton, Lindenwood won 9-2 against Michigan State, and Slippery Rock won 8-4 against Arizona.
Tomorrow is bound to provide many more great games as multiple divisions start their Elimination Brackets. Be sure to follow along online, on NCRHA TV, or at the rink