Lock Haven Roller Hockey
ECRHA
November 2nd, 2018 at 2:55PM
November 4th, 2018 2:43PM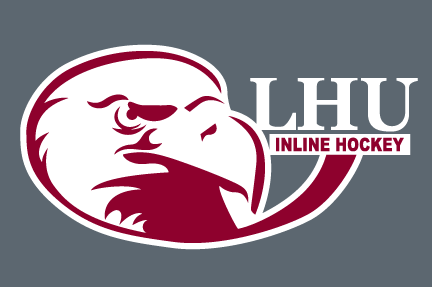 ---
I got to learn from some of the best. Haydon White. Tyler Gilbert. Dan Barnaby. I mean when you're practicing with a guy who was Player of the Year, or a guy who was playoff MVP or a guy who set a single season record for most assists, it's hard to not be aware that there are certain expectations. You don't miss practice, ever. You don't try to tell Tyler that you're good, then have the puck taken off your stick a second later. And when the team hits hard times, you don't just let it die.

See, LHU came onto the scene kind of out of nowhere. When I was a senior in high school, the team was busy winning the Division IV championship, and I was lucky enough to practice and meet a great group of guys that goes beyond Haydon, Tyler and Dan (I couldn't possibly mention them all). Winning wasn't a bonus, it was expected. Under those three guys, Lock Haven never missed the playoffs. The team was Division II when I was a freshman, and by the time I started practicing full time, the team was done for the year. But that was when I first met everyone. That was when I first knew how much college roller hockey was going to change my life.

I'm not trying to be overly dramatic, but when I say that college roller hockey has changed my life, I genuinely mean it. Most people don't understand on campus, even my teammates don't understand, why I care so much sometimes. But this game has given me so many great memories, so many friendships, and so many chances to just have fun. When I first started traveling in 2016-17, I couldn't believe how much fun it was. The best weekends I've spent in college have been on the road with my teammates. The thing I remember most from that first year was our trip to Long Island, where we won all four games, and I got to play a lot. But it wasn't just the minutes that mattered, it was my teammates. Here I was, a kid who never played any real form of organized hockey before, getting power play time, getting told to just wait by the net and they'd get me a goal. And getting advice from the refs on how I could finally net my elusive first goal. We may have lost in playoffs that year, but it was still the best time I've ever had playing hockey.

Like I said before, it was expected we'd make playoffs that year, but with so many seniors, we had to face facts: we couldn't play 2017-18. Just not enough guys. So last spring, when we had ten guys skating around during warm ups, I skated off to the side, and just watched. We did it. We saved the team. In January, we had three players. It's still special for me to think about it.

But now it's up to us to keep this club going. This is my last year at Lock Haven. I don't want to leave this club with no members. We've been working hard off the rink to get this club going again. On the rink, we've been working just as hard. We want to exceed expectations. We've got a great goalie, and a great captain and I've finally got my first two goals. I'm a duster alright, it took a while.

I can't wait to see what lies ahead in my last season. Maybe I'll win best hair. Maybe I'll win a faceoff. Maybe the refs won't grow tired of our line celebrations for goals.
But I can tell you two things for sure.
First, Terrell Mack, I'm coming for you in the shootout challenge this year.

And second? Second, we will exceed expectations.