Stony Brook falls to Northeastern, faces elimination Saturday
by Vincent Matula
ECRHA
March 6th, 2020 at 8:33PM
March 7th, 2020 2:37AM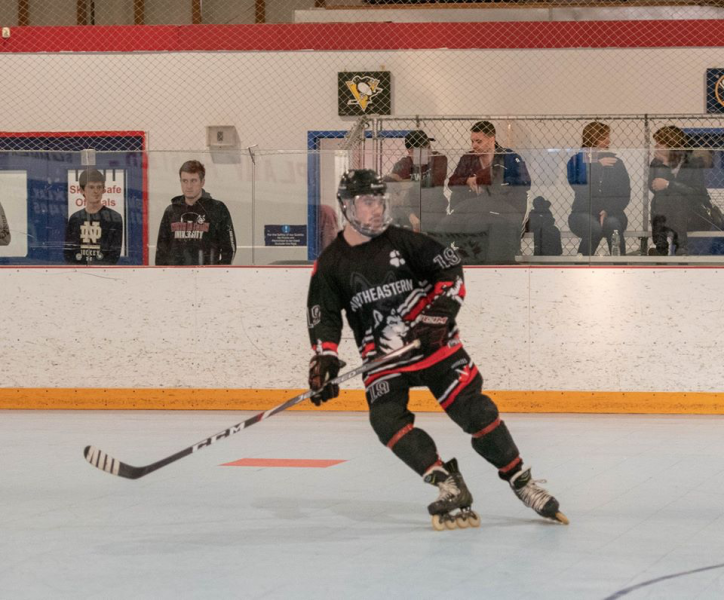 ---
Northeastern University has opened up play at the Regional Championships with a 7-4 defeat over Stony Brook University. It's the third time this season that the Huskies have taken down the Seawolves.
Neither team scored in the opening period of play, but a five goal second period by Northeastern proved to be the difference. Player of the Year finalist Thomas Keith was the first star of the game with two goals and three assists while each Northeastern player recorded at least one point in the contest. The Huskies will face-off against top seed Robert Morris late tonight with the winner advancing to the semi-finals.
Trailing 5-0 going into the third period, Stony Brook was able to cut the lead down to 5-3, but ultimately was not enough. "I think the third was much more indicative of how we play," said Stony Brook assistant coach Rory Buckley. "In the third, we raised our intensity and with our backs to the wall, we have to replicate the intensity we had in the third."
Although the club had a bigger bench than Northeastern, Stony Brook will have even more reinforcements for their win or go home game against the loser of RIT and UMass later tonight. Buckley attributed to this by saying, "With a deeper bench, we have more at our disposal to use if something's not working." Stony Brook was without Michael Talka and their All-Star forward Dan Mallon. During the regular season, Mallon was one of four players on the Seawolves to tally over ten goals and at least 20 points.