Hofstra Earns First Win Over Cortland
ECRHA
November 5th, 2016 at 1:44PM
November 5th, 2016 9:44PM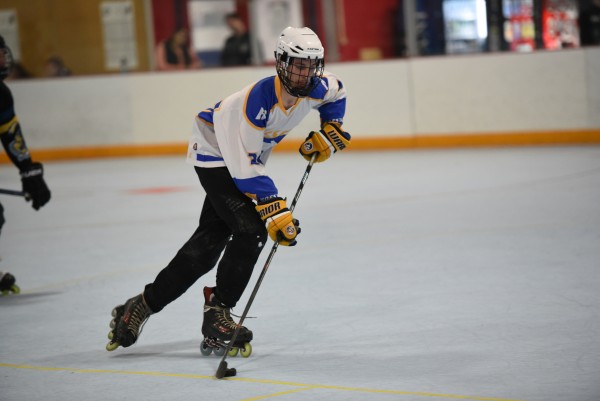 ---
Hofstra was the final division one team without a victory and a little home cooking was just what the doctor ordered. Playing just 13 miles from campus, Hofstra used an early third period goal from Andrew Gagnon to spark the first victory of the year.

It was Gagnon who opened the scoring for Hofstra when his first period tally put the Pride up 1-0. Ian Connor Wilson scored a pair of goals 33 seconds apart to give Cortland a short lived 2-1 lead. The lead only last 29 seconds as Billy Suma ensured that things would be tied 2-2 after on period of play.
Nick Lewis and Dan Schaefer teamed up in the second period for a pair of goals, once again 33 seconds apart to give Hofstra a 4-2 lead. Things remained tied until Cortland got things tied with two goals, this time 30 seconds apart by Zachary Adams on the power play and Daniel Nelson at even strength.
Gagnon's second tally gave Hofstra a 5-4 lead early in the third period but this time there was no quick answer from Hofstra. Nigel Grove scored on the empty net from his own defensive zone to put away any chance of a Cortland comeback.
Goaltender Ryan Smith made 30 saves for Hofstra while recording the victory.
Hofstra (1-7-0) will try to put together a win steak at 3pm, when they face unbeaten Neumann (4-0-0) at 3pm.
Cortland (1-7-1) will face the only other unbeaten team in Farmingdale (6-0-0) at 4pm.
If Cortland and Hofstra don't play spoiler, Neumann and Farmingdale will square off at 8pm with perfect seasons intact in what should be the game of the semester.