B Division Player of the Week
Glenn Wellmann Paces Northeastern
ECRHA
October 22nd, 2013 at 4:00PM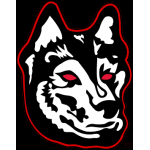 ---
12th Ranked Northeastern B made quick work of its competition last weekend, handling both Stony Brook (10-0) and Hofstra (8-3). With a total team effort as was experienced this weekend, its hard to single out an individual for accolades.

This weekend however, one player had a slight edge over a slew of his teammates, Glenn Wellmann. Wellman was apart of seven Northeastern goals on the weekend, scoring 4 goals and 3 assists.
Against Hofstra, Wellmann lead the way with the first hat trick of his career, while also assisting on another. Wellmann had a hand on three consecutive goals while Northeastern was holding a 5-2 lead in the third period, allowing the Huskies to pull away for a 8-3 victory.
Wellmann and the Huskies will next be in action on November 2nd at Skate Safe Arena in Bethpage, NY.