New Season, Same Goals - Stony Brook
by Vincent Matula
ECRHA
October 23rd, 2018 at 12:12PM
October 23rd, 2018 5:19PM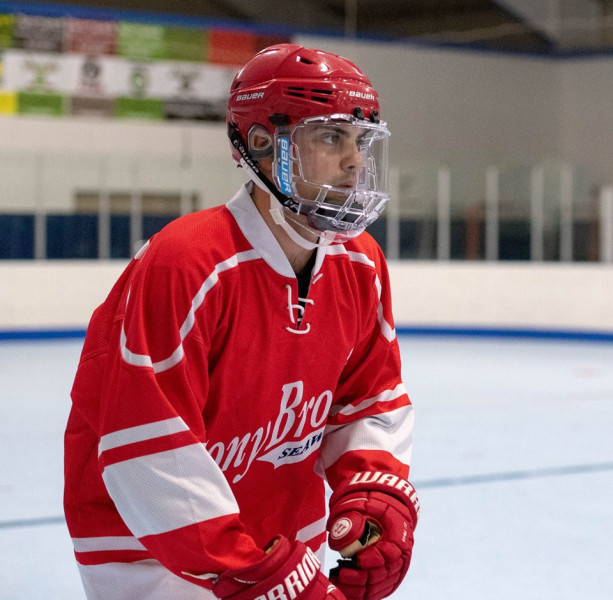 ---
Ever since their Regional and National Championships in 2007, the Stony Brook University Seawolves have been looking to get back on top. Back in 2017, Stony Brook finished as Regular Season Champions in Division 2, but failed to make it into the Elimination round at Regionals. With the new divisional alignments being made this summer, Stony Brook remains in D2 after reaching the semi-finals at Regionals and making the Sweet 16 at Nationals last season. The Seawolves also have their Division 4 club which saw an early exit from Regionals last season.
Former President, captain and current assistant coach Justin Corbo explained over email about what Stony Brook's expectations are throughout this season. "We enter every season with the same goals in mind: Get to Regionals, Get a bid to Nationals and Win the National Championship. Our past and recent success over the past few years has set a new culture for Stony Brook Roller." Corbo said. Coach Corbo recently played out his eligibility with the Seawolves last season and talked about the opportunities that he's now been presented with as an assistant coach. "I was blessed to be named a leader of the team both as captain and coach. Leading the club has been one of the most rewarding experiences of my entire life." Coach Corbo continued by saying, "I was very lucky to inherit a club that has had past success in the ECRHA and NCRHA. I truly love what I do and love that Stony Brook provides this opportunity."
This past weekend, the D2 Seawolves were in Sewell, New Jersey and avoided going winless on Sunday morning against Rowan who beat them 4-3 back on Saturday. Coach Corbo knew this was a big game for his club stating, "We expect to come out firing on all cylinders." When asking for some players to watch, Corbo mentioned goalie Rory Buckley and forward Michael Kellmayer. There was high praise from Corbo on the Back-to-Back Goalie of the Year in D2 who said, "Without Rory, I think our success over the last few years would be drastically different. He keeps us in every game and has proven that he is one of the top goalies in the ECRHA."
As for Kellmayer, Corbo stated that, "He has continued to improve year in and year out. As a one of the leaders of the team, he knows the importance of performing well in key moments. He has looked great so far this weekend and has notched a few clutch goals." Coach Corbo was on point with his two predictions as Buckley made 28 saves in Stony Brook's 3-1 win over Rowan and Kellmayer had an assist on the team's third period insurance goal finishing the weekend with three goals an one assist. D2 sits at 2-3-2 in 6th place while D4 sits at 0-3 in 8th place looking for their first win this weekend in New Cumberland, PA.
Photo Credit: ECRHA on Facebook.
Stony Brook vs Robert Morris Pre-Season 2018. (Left to Right: Corbo, Kellmayer, Buckley)