Drexel Roller Hockey
A Confusing Sport for People Who Thought I Said Roller Derby
ECRHA
October 20th, 2018 at 12:00PM
October 21st, 2018 7:25PM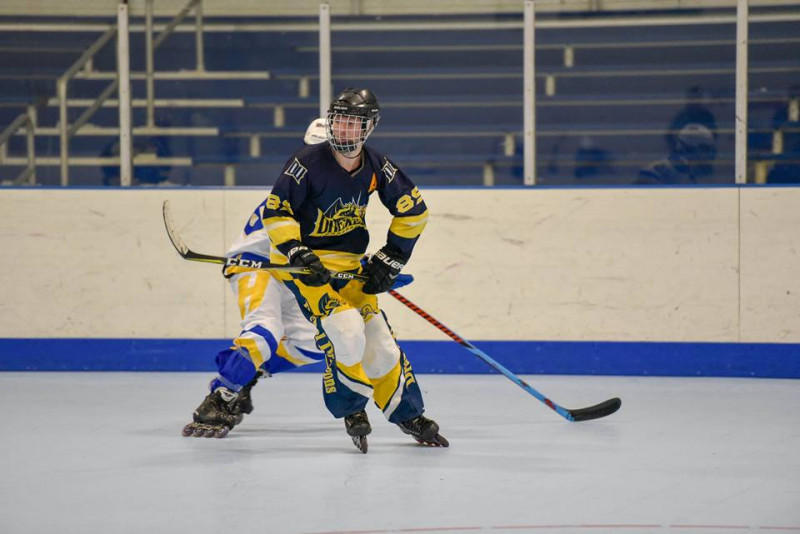 ---
Without a doubt, Drexel University has one of the funniest twitter accounts in the NCRHA. When asked to write about the Drexel Roller Hockey Club, they didn't balk at the chance to extend their trademark humor. When asked to talk about the team, Drexel didn't disappoint.
"The Drexel University Roller Hockey Team continues to dumbfound spectators who originally assumed they heard the term "roller derby" and are too afraid to ask where in the rules it allows sticks and is played with a puck. In the wake of a losing season, or as the team refers to it, an alternatively winning season, the DU team hopes to score more than the other teams. Using the skills of returning players as well as the speed of the incoming recruits, intimidation through hopscotch has never been easier, giving us a distinct advantage during gameplay."
"Drexel intends on having the entire team master card tricks, so while the goalie is focused on one player asking, "is this your card?" causing instant pandemonium, a second player can pull a puck out from behind the goalies ear in order to shoot and score. High hopes surround the team, especially with our ability to test our goalie by leaving him defenseless against three attackers, and our ability to always get the fourth man coming down the rink. A banner year is to be expected for Drexel University, a team that hungers for justice and post-game waffles".
Drexel is a squad that has been in the lower half of Division 2 for the last few seasons, however, with Divisional Alignment, Drexel now finds themselves in Division III. If the preseason weekend was any indication, this Drexel team could be much improved. Drexel finished the preseason with a perfect 3-0-0 record. Wins against Temple (4-1), Hofstra (7-4) and Yeshiva (6-5), Drexel has a shot at the post season for the first time since 2010-2011. The Dragons finished that playoff season with a 11-4-3 record.