Slippery Rock Ready For Home Weekend
ECRHA
October 19th, 2018 at 6:46AM
October 19th, 2018 11:50AM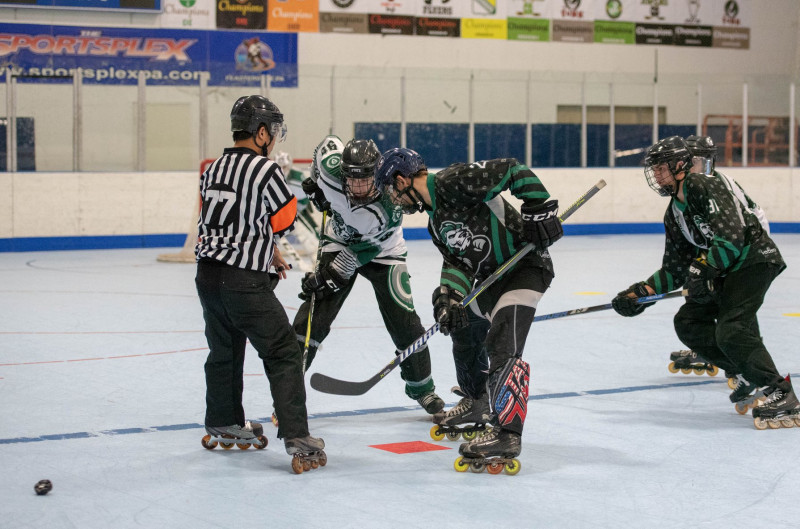 ---
Coming out of the 2017-2018 season, the Slippery Rock University Roller Hockey Club has some big shoes to fill as only themselves and Farmingdale represent the ECRHA at the D1 level.
The team has been looking forward to the 2018-2019 season as they have obtained some exciting new additions to their lineup.
Jake Salak, Vinnie Lavorgna, Luke Rosendale, and goaltender Alec Volz hope to contribute to the success of the program this year as well as those returning.
The squad looks forward to showing the NCRHA that they belong at the top.
The season will start off this weekend taking on Nuemann, Farmingdale, and Cortland as they host the first regular season ECRHA event in Grove City, PA.
Key Additions:
Jake Salak #18
Vinnie Lavorgna #22
Luke Rosendale #15
Alec Volz #32
Slippery Rock's D4 squad wants to make a repeat trip back to the NCRHA National Championships this year.
The team has some key players returning this year with All-Stars Nick Smith and Mark DeAngellis.
They have added a few big additions such as JD Gazella, Spencer Carlson, Joe Sobolak, and goalie Andrew Smeltzer.
Slippery Rock looks to get off on a hot start this weekend as they play Farmingdale, Cortland, and Pitt.
Key Additions:
JD Gazella #27
Spencer Carlson #1
Joe Sobolak #21
Andrew Smeltzer #79