Regular Season Underway
ECRHA
October 15th, 2017 at 6:44AM
October 15th, 2017 12:09PM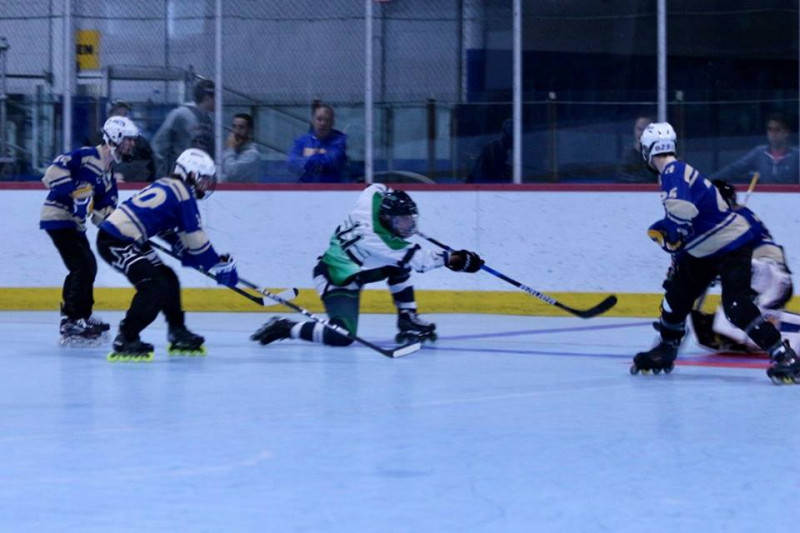 ---
Warwick, RI - After a successful preseason weekend in Feasterville, the ECRHA shifted north for the opening weekend of the regular season. Nigel Grove of Hofstra scored the first goal of the season just 36 seconds into the opener against Endicott College.
Farmingdale, Neumann, Rhode Island and Massachusetts took the floor in Division 1 and it was the Rams of Farmingdale who escaped opening day as the only undefeated squad. Max Halvorson scored the game-winning goal against Neumann in the tightest game of the day, putting Farmingdale up 4-3 with 5:36 to play.
The Northeastern Huskies, the defending Division 2 Champions, started the season off with three straight victories over Boston, Stony Brook and Hofstra. With 17 goals for and 9 against, the Huskies look to be the early season favorites to repeat and head back to the NCRHA National Championships to be held in Fargo, ND in April. The Huskies, who moved down from Division 1 after the 2015-2016 season, were ineligible for the national tournament last season.
There was very light schedule for D3 yesterday, with only 2 games taking place. Both Farmingdale teams, Green & Black, defeated Northeastern.
In Division 4 play, St. Joseph's finished the weekend with a perfect record, winning all three games in dominant fashion, outscoring Farmingdale and Vermont by a 22-3 margin. Bobby Yevoli scored 9 goals and 3 assists in 3 games to lead St. Joseph's in scoring.
Action continues today with some exciting Division 1 & 2 games. Stony Brook takes on archrival Hofstra, Endicott faces Boston, Farmingdale meets Massachusetts and Neumann squares off with Rhode Island