Neumann (D1) Earns 4th Straight Regular Season Title
ECRHA
February 19th, 2017 at 6:00PM
February 19th, 2017 7:01PM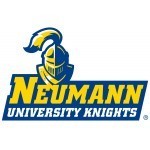 ---
Old Bethpage, NY - Neumann University clinched their fourth straight regular season championship today after taking down Massachusetts by a score of 11-5.
Neumann set a new ECRHA record with their fourth straight title, after matching Towson University's run of dominance last season. Towson's three year run atop the ECRHA lasted for three seasons (2003-2004 through 2005-2006). Neumann matched that record last season before setting the new record.
Neumann's run of dominance includes four straight trips to the ECRHA D1 Championship Game, winning in 2013, 2015 and 2016. Hofstra won the 2014 Championship.
West Chester (2012), Rowan (2011) and Rhode Island (2009) will attempt to end their long championship droughts and put an end to Neumann's dominance in the postseason.
Farmingdale and Massachusetts are attempting to win their first Division 1 crown after each winning the last two Division 2 National Championships respectively.