NCRHA Coast 2 Coast Releases Mid-Season Rankings
February 19th, 2016 at 4:07PM
February 19th, 2016 10:18PM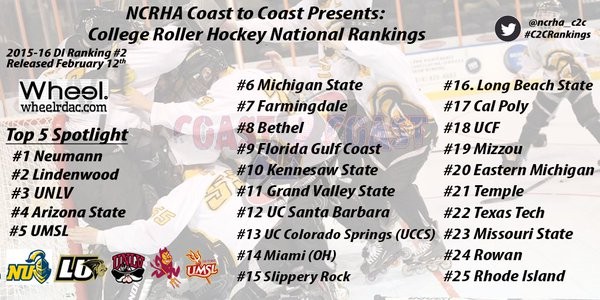 ---
NCRHA Coast 2 Coast, a player/alumni-led panel from across the nation, has released their mid-season rankings, just in time for this weekend's events.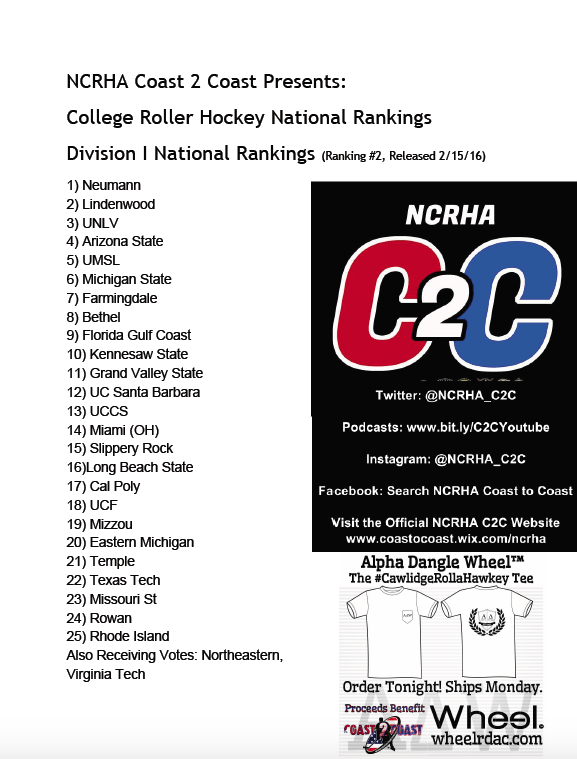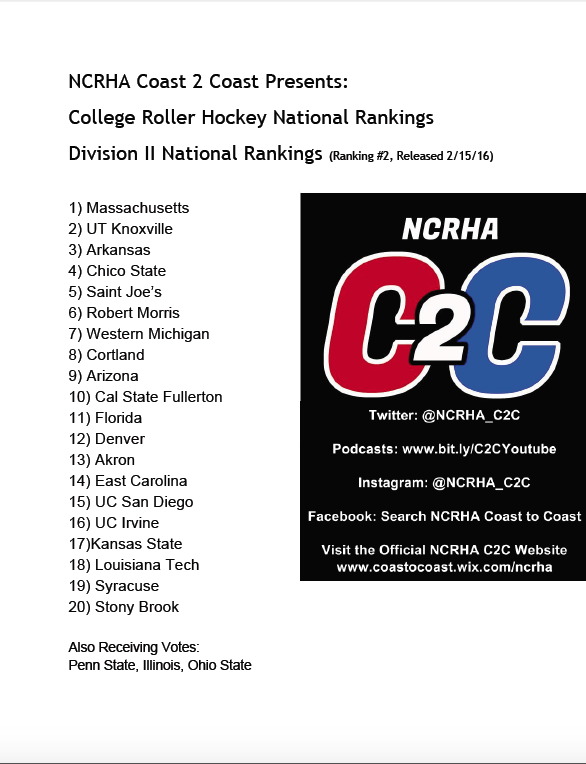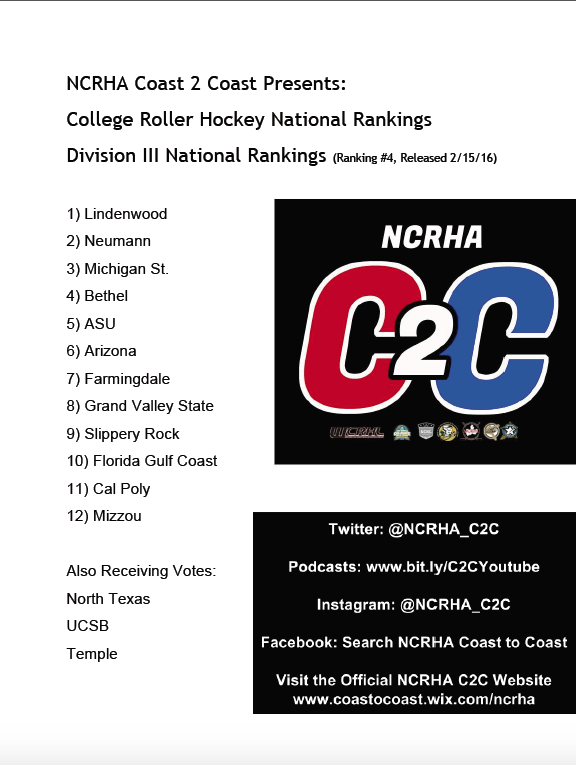 This weekend, February 20-21, 2016, features the following:
Great Plains Inter-Regional and Regular Season Event (Ballwin, MO and St. Peters, MO)
ECRHA All-Star Event (Old Bethpage, NY)
SECRHL Regional Championships (Snellville, GA)
WCRHL Final Regular Season Event (Huntington Beach, CA)
The SCHL has concluded their regular season games and will host their Conference Championship Tournament next weekend, February 27-28, 2016 in Arlington, TX. The MCRHL has one more regular season event next weekend in Novi, MI, followed by their Conference Championships the following weekend. In fact, 4 conferences will host their Conference Championships the weekend of March 4-6, 2016 (ECRHA, GPCIHL, MCRHL, WCRHL).
See the NCRHA schedule page for more information: https://ncrha.org/schedule.php?&eventspage=3&show=allevents&season_id=50153