Award Nominations Wanted
ECRHA
February 9th, 2016 at 9:50AM
February 9th, 2016 3:53PM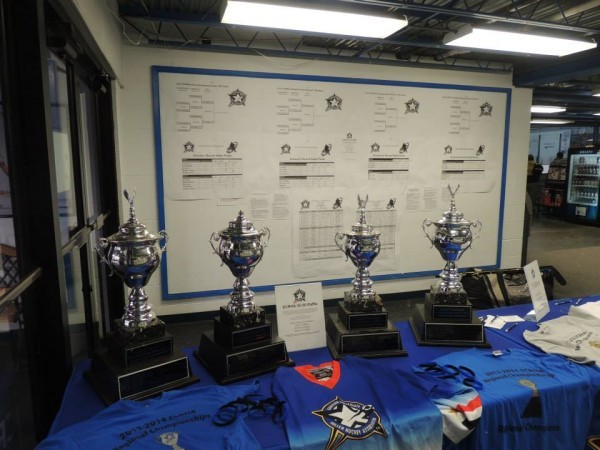 ---
The ECRHA will be hosting the 5th annual awards banquet on Friday March 4th 2016 and we are currently accepting nominations for the following awards:
Community Service Award - The community service award will be awarded to the player who has made lasting contributions to the community outside of the ECRHA.
Scholar Athlete of the Year - The Scholar Athlete of the Year award is in place to honor the player who has continued to achieve high academic remarks despite the high demands of playing inline hockey. The player should be in his final year of college and have maintained a GPA of 3.4 or higher. Please submit of copy of the players transcripts along with your nomination.
The Best Hair Award: Every year there are a few players who demonstrate the ability to grow and style some outstanding hair. Sometimes its a mullet, sometimes its a fro, who knows. This award is there to honor those individuals who put personal appearance aside to truly honor the sport of hockey with that hairstyle that is unrivaled by all competition. Nominations must include a picture.

Rivalry of the Year: The rivalry of the year award will be presented to the captains of the two teams that have shown the greatest on rink rivalry this season. Nominations for the award will be accepted and the final choice will be made by the league staff.
A total of 19 Awards will be handed out at the event, check out a list of previous winners here.
Nominations must be sent to [email protected] no later than Sunday February 28, 2016.