Neumann (D1) Wins 2016 ECRHA Challenge Cup
January 11th, 2016 at 2:33PM
January 11th, 2016 8:34PM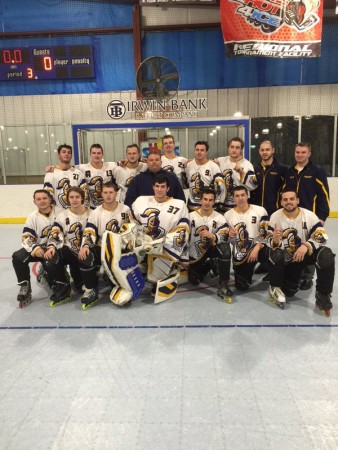 ---
Mount Pleasant, PA – Neumann University overcame a tough loss against Lindenwood University (4-3) in pool play, before dominating the competition in bracket play en route to their second straight ECRHA Challenge Cup Crown.
Neumann defeated West Chester University (14-0), Eastern Michigan of the MCRHL (17-1) and Farmingdale State (8-0). In the three bracket games, Neumann outscored the competition 39-1 in an impressive show of dominance.
In the Championship game, Neumann scored 5-times in the first period, outshooting Farmingdale 17-1 to shut down any hopes of an upset by Farmingdale.
Farmingdale stunned the crowd and nation in the semifinals, taking down heavily favorited Lindenwood 5-4 in a shootout in what was the best game of the tournament. Farmingdale tied the contest with just: 31 seconds remaining and survived an onslaught in overtime before taking home the shootout 3-1.
Neumann was denied a chance to avenge their only loss of the tournament against Lindenwood, who took the heavy weight pool play contest 4-3.
Neumann, having defeated Michigan State 8-5 in last year finals, join Lindenwood as the only school to win the annual winter tournament twice after Lindenwood won the 2013 & 2014 crowns.