ECRHA Awards Banquet Finalists - Part 2
ECRHA
February 25th, 2015 at 5:00PM
March 1st, 2015 5:34PM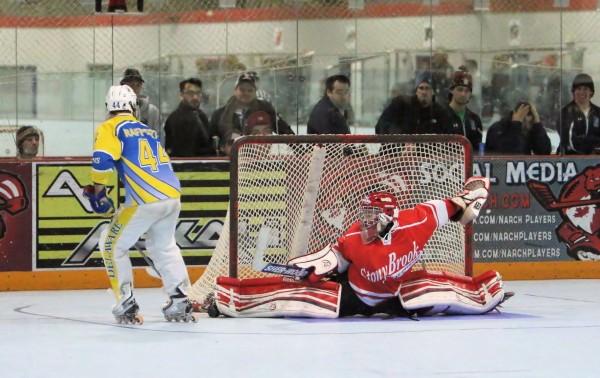 ---
On Friday, March 6th, the ECRHA will be hosting the Fourth Annual ECRHA Awards Banquet at the Trevose Fire House in Trevose, PA. The event has been a huge success in the past, with awards handed out in 19 categories. New for this year, the ECRHA will present an option for players, parents, and alumni to pay in advance and pick up admission passes for the following events:
4th Annual Awards Banquet
Weekend or Single Day Passes for ECRHA Regional Championships
Admission for the Alumni Game
To pay in advance for any of the above events
Order Online
Finalists for the awards are announced below, with the winners announced at the Banquet. Congratulations to all the semi-finalists and finalists for their accomplishments during the 2014-2015 seasons. The awards and finalists to be determined at the banquet are listed below:
For a list of Finalists Announced Yesterday: READ HERE
Best Hair in the ECRHA:
Colin Harvey – Lock Haven
Bill Hunt – Northeastern
Scholar Athlete of the Year Award:
Kenneth Bogart - Cornell
William Schoeninger- Boston
Team Rep of the Year:
Stephen Casazza - Farmingdale

Bryan Boyle - Slippery Rock
Community Service Award:
Brian Gelblat - Boston (Winner)
Club Sportsmanship Award:
University of Massachusetts
Saint Joseph's University
Coach of the Year Award:
Lee Strofe - Neumann
John Jones - Rowan
Rivalry of the Year:
University of Massachusetts vs Boston University
SUNY Cortland vs University of Delaware
The following players were honored at the 2014-2015 All-Star Event and will be honored at the Awards Banquet with an engraved award.
Fastest Skater: Eric Spencer - Rowan
Breakaway Competition: Kevin Rafferty - Delaware
Top Goaltender: Mark Flitsch - Boston
D1/D2 All-Star Game MVP: Tyler Sheppard - Slippery Rock
D3/D4 All-Star Game MBP: Bobby Neely - Shippensburg
All players/coaches nominated for an award will be issued free admission for the event. The costs for friends and family will be $20 a plate, while current players and coaches will be $15. Prices include dinner & dessert. Please bring cash or a check to the event.
Please send individual RSVPs to [email protected] by Monday, March 2nd.
Date: Friday March 6, 2015
Time: 6:30pm – 10:00pm
Location: Twining Hall (Trevose Fire Company), 4900 E Street Road, Trevose PA 19053
Cost: $20 a plate for family and friends, $15 a plate for current players and coaches, free for player/coach nominees
Payment: Pay in advance by clicking here, or bring cash or check the night of. This event has sold out in the past, so we recommend reserving your spot by paying online!