Division I/III All-Star Ballot
Voting Starts Monday
ECRHA
January 12th, 2007 at 8:19PM
January 13th, 2007 4:50PM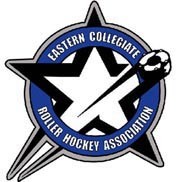 ---
The 2006-2007 ECRHA All-Star Event will be one for the record books. For the first time ever, the ECRHA will be using a NHL like fan voting system, giving every player or fan the ability to vote for their favorite player or teammates. Just making the Ballot is an honor, but not everyone can be chosen.
The Division I/III All-Star game will be contested based on the geography of the league. The Northeastern States will take on the Mid-Atlantic States in a battle for league supremacy. New York is the only state with split allegiances, as the eastern half of the state will compete for the northern team, while the western half of the state will compete for the southern team.
Each ballot is made up of 20 skaters, forward and defense, as well as five goalies. After the voting period ends, 12 skaters and three goalies will be selected to each team. Information on voting will be released on Monday.

Northern Teams (Eastern NY, CT, RI, MA)
Skaters:
Mario Lucibello â?? UCONN
John Dâ??Adamo â?? UCONN
Bryan Eriksen â?? Rhode Island
Brendan Nelson â?? Rhode Island
Rick McGuire â?? Rhode Island
Nick Stortini â?? Army
Patrick Toffler â?? Army
Ben Berg â?? Boston
Mark Denega â?? Boston
Bryan Brown â?? Northeastern
Edward Laura â?? Northeastern
Mike Guerriero â?? Binghamton
John Cahill â?? Binghamton
Mike Coyle â?? Binghamton
Rowan Porter â?? Nassau
Anthony Pagano â?? Nassau
Chris Lupoli â?? Nassau
Chad Dassaro â?? Suffolk
T.J. Dâ??Agostino â?? Suffolk
Chris Vassallo â?? Suffolk
Goaltenders:
Dave Bord â?? Rhode Island
Adam Weeks â?? Nassau
Kevin Hammerschlag â?? Suffolk
Jesse Creek â?? UCONN
Adam Leach â?? Binghamton

Southern Team:(Western NY, PA, NJ, MD, DE)
Skaters:
Jim Tamburino â?? Towson
Josh Stein â?? Towson
Greg Pantaleo â?? Towson
Andrew Brodsky â?? Rutgers
Anthony Tsigourakos â?? Rutgers
Robby Fulton â?? Rutgers
Chris Zubriski â?? Delaware
Todd Moitz â?? Delaware
Misha Panyutin â?? Maryland
Brett Carmen â?? Maryland
Matt Luttrell â?? Pittsburgh
Kevin Sines â?? Pittsburgh
Corey Calajoe â?? Penn State
Nick Godfrey â?? Penn State
Kevin Fischer â?? Buffalo
Joe Malinowski â?? Buffalo
Jay Slutsky â?? Buffalo
Brian Helm â?? RIT
John Nowak â?? RIT
Mark McCreary â?? RIT
Goaltenders:
Joseph Tsigourakos â?? Rutgers
Matt Vensel â?? Towson
Mike Patterson â?? Pittsburgh
Richie Latona â?? Buffalo
Brett Campbell â?? RIT