All-Star Game and Skills Competition Results
ECRHA
February 17th, 2018 at 7:45PM
February 18th, 2018 2:09AM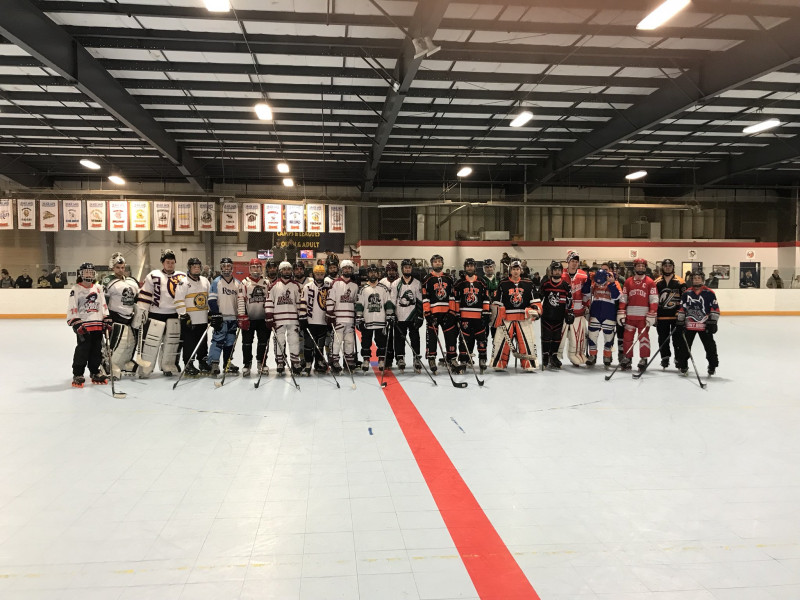 ---
Things just wrapped up with the All-Star Games and Skills Competition and it was a lot of fun. In the first game of the evening, the D1 All-Stars took down the D2 All-Stars by a score of 9-4. Jake Corso of Farmingdale was named the game MVP after recording a hat-trick to go along with a few assists in the victory.
In the fastest skater competition, we had a thrilling battle between John Caroll of Massachusetts and Trevor Calleja of Stony Brook. After posting a soon to be broken record time of 13.32 in the round robin, Calleja earned the top seed. Caroll was the second seed with a round robin time of 13.33, setting up an epic final showdown. Before reaching the finals though they had to win two races. Calleja advance with times of 13.38 and 13.25, the latter being the new ECRHA record time. Caroll posted times of 13.38 and 13.64 to set up the final showdown. In the final, it was John Caroll of UMass coming home with the crown, edging Calleja 13.32 to 13.64.
In the breakaway competition, which went a few extra rounds, it was Kevin Spillane of Baruch who outlasted a field of about 40 skaters to earn the title. The goalie competition had to go a few extra rounds though as both Adam Goggio of Neumann and Sam Reynolds of Hofstra went extra time to determine the top goalie. Goggio stopped 14 of 17 shooters, but it was Sam Reynolds of Hofstra who earned the title, stopping 15 of 17.
In the final event of the night, the D3 All-Stars vs D4 All-Stars, it was the D3 All-Stars skating away with the victory 7-4. Daniel Perepezko took home the game MVP honors, only allowing 1 goal during the contest.